The home of your dreams is closer than you think.
Get your low-rate co-op mortgage today!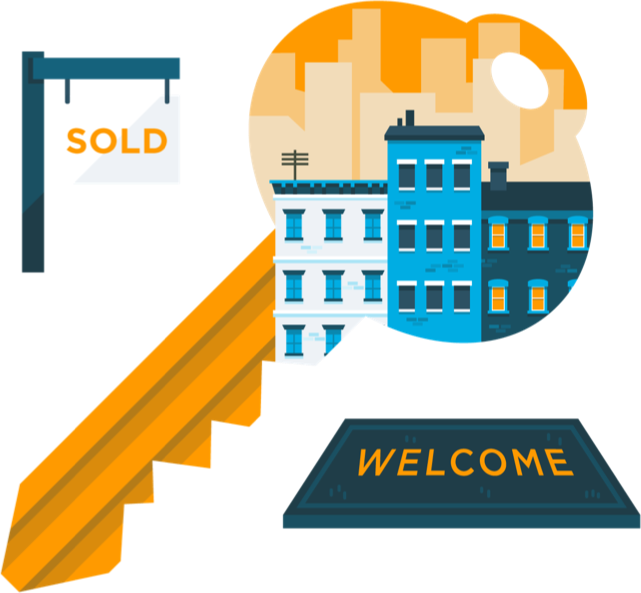 We're a bank on a mission to build local communities. Whether you're buying a new home or refinancing, with more than 40 years of cooperative lending experience, NCB is THE co-op lending expert you can trust.
NCB makes purchasing a unit or refinancing a loan simple
Mortgage
Get a low fixed or adjustable-rate mortgage

Close with less money down

Pre-qualify on the day you apply
Refinancing
Secure a better rate for your loan

Lower your monthly payments

Get cash for the equity in your home
"I do not think I could have done this without you!! Your patience and kindness you showed me was greatly appreciated."
-Janice P.

"We appreciate your clear and simple process! We did a refinance a few years ago with another bank and the documentation was a nightmare. Thanks for a painless process!"
-Tom A.

"WOW! That was unexpectedly fast! Thanks so much for being so great to work with, especially during this exceptionally unusual time."
-Danielle B.

Connect with a loan specialist
Meet Ryan
While other banks talk about personalized service, NCB delivers. With over 15 years at the bank, Ryan will be with you every step of the way.
Nothing makes me happier than building relationships with our clients and helping them achieve the dream of homeownership.
Step 1
Fill out our simple application in about 5 minutes.
Step 2
Our dedicated team will process your application
Step 3
Secure your new loan
Stats the other banks can't match
40years
of lending experience for
cooperative owners
95%
of customers satisfied or extremely satisfied with the NCB team
5,500
current co-op customers
About Co-op and Mortgage Refinancing
Cooperative units are a popular choice for homeownership in New York. For anyone looking to buy a co-op or refinance their loan, an important step is finding a loan or mortgage, often called a share loan This is because cooperative mortgages are different from traditional loans for single family homes. With more than 40 years of cooperative experience NCB is the co-op lending expert you can trust.